DATA SCIENCE ROADMAP TO COMPTON FORM FACTORS OF QUARKS AND GLUONS
From crtc.cs.odu.edu
Overview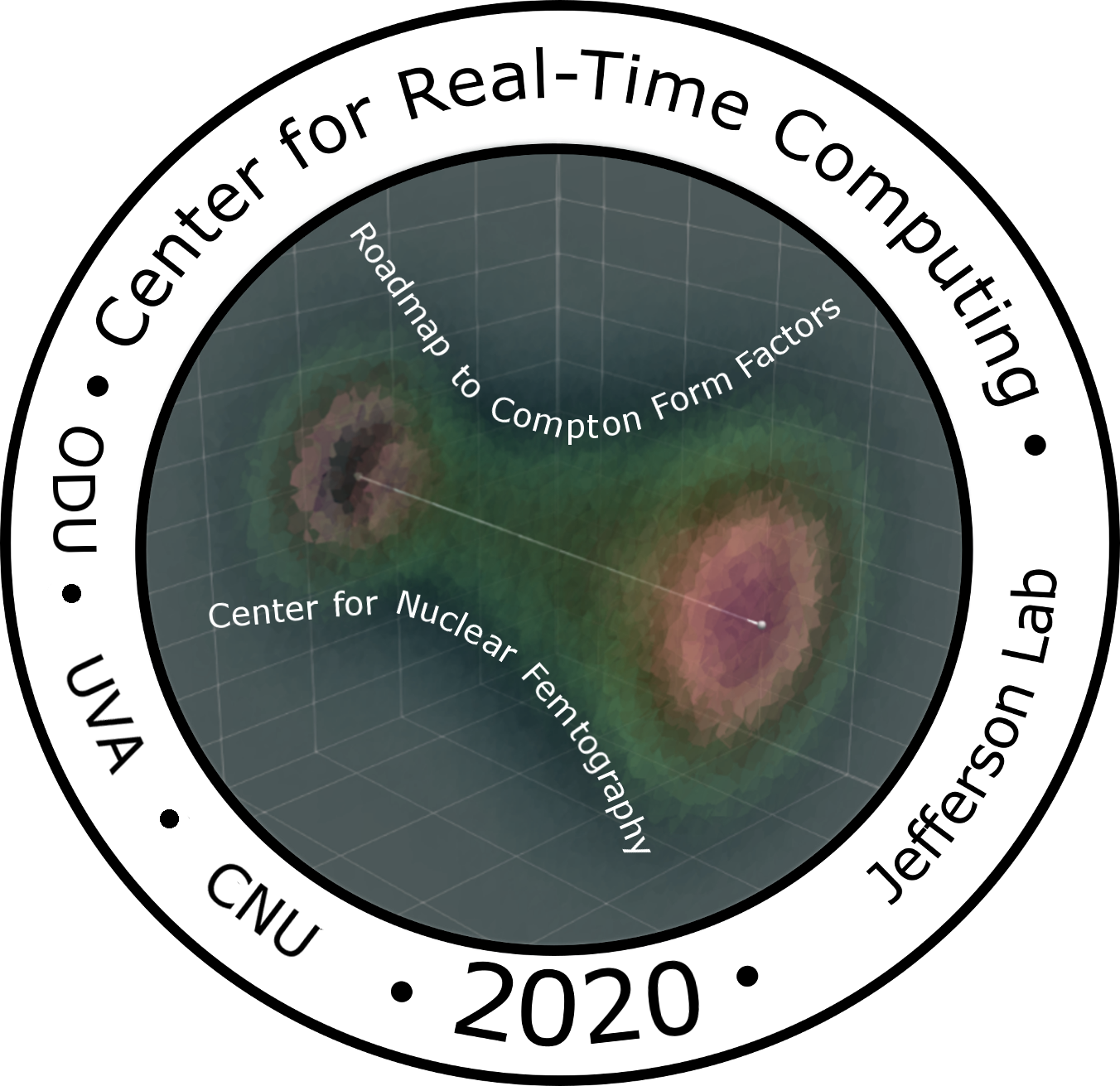 Thursday, September 24, Focus on Enabling Technology for Femtography,

Join Zoom Meeting

Meeting ID: 962 4085 6410
Passcode: 798025
Friday, September 25 Focus on Frontiers of Nuclear Femtography

Join Zoom Meeting

Meeting ID: 918 8853 3554
Passcode: 631507
Registration
Slides
If presenting, upload your presentation to this Box folder or email your file to stsal001@odu.edu

You can upload files to this Box folder with any email (non-odu).
Schedule
September 24:
Session: 10:00 - 14:00 (EDT)
Introduction (Chair : C. Hyde)
Break
Enabling Technologies I (Chair: N. Chrisochoides)
Discussion of requirements for a Database of present and future DVES data. 13:20 - 14:00

Moderators: C. Hyde, M. Burkardt

User-friendly access to existing published data
Compiling essential meta-data (experimental acceptances…)
Estimate of range and precision of data from 2020 to 2030.

September 25:
Session : 10:00 - 14:00 (EDT)
Nuclear Physics Concepts and Challenges (Chair: C. Hyde)
Break
Enabling Technologies II (Chair: S. Liuti)

PARTONS Generator (Herve Moutarde, CEA) 12:00 - 12:25
MILOU Generator (Salvatore Fazio, BNL) 12:25-12:45
Parton Distribution Plotter (Joshua Hoskins, UVA) 12:45-13:00
SIDIS Monte Carlo (G.Angelini, W.Briscoe, GWU) 13:00 - 13:20
ML for Particle Tracking in Nuclear Physics (P. Thomadakis, A. Angelopoulos, G. Gavalian, D. Nikolopoulos, N. Chrisochoides, ODU): 13:20 - 13:40
Discussion on conclusions and future agenda: 13:40 - 14:00
Presenters
External Visitors
Xiangdong Ji
Matthias Burkardt
Simonetta Liuti
David Heddle
Krešimir Kumerički
Nicholas Polys
ODU/JLAB
Nikos Chrisochoides
Charles Hyde
Gagik Gavalian